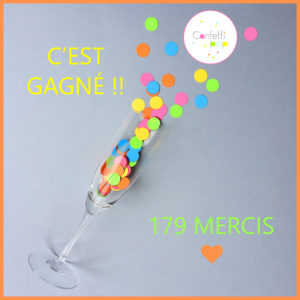 It's official, thanks to all of you, I won the "Public's favourite award", and therefore a stall in the Creations & Savoir-Faire exhibition, which will take place in Paris from November 27th to December 1st (55 000 visitors over 5 days).
An amazing chance to make my brand known and sell my products!
A HUGE THANK YOU for your votes (sometimes complicated technically), your little adorable comments left on the Chall'angel website, your support, encouragement and goodwill.
Now it's up to me to take up this big challenge.