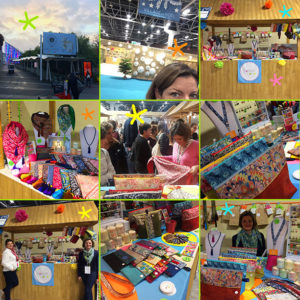 Little Postcard of these 5 days of intense happiness !
Thanks to all of you, who came to visit me once…
or several.
Thank you for your smiles, your good mood, your trust, your kindness, your words of encouragement and compliments that struck a chord with me.
Thank you also to everyone who allowed me to live this amazing adventure by voting for me at the Chall'angel's contest 2 months ago.
Thank you to all the little fairies who lent me their hands, and given their time, during the preparation and the event. Without them I wouldn't have done it by myself.
Very nice meetings with @tribucaravane and SoChap's my lovely neighbors of shops.
Just happiness !
THANKS THANKS THANKS